Welcome to

ICFIE 2022

You are cordially invited to present at the 2022 9th International Conference on Frontiers of Industrial Engineering which will be held in Lisbon, Portugal during June 08-10, 2022. It's an annual event which was founded by Journal of Industrial and Intelligent Information in 2014 and to archive selected papers. ICFIE is co-sponsored by IEEE Singapore SENS Chapter and Singapore Section, India International Congress on Computational Intelligence (IICCI), Patron by Loughborough University, UK, Science and Engineering Institute, USA. The accepted papers have been published into ICFIE conference proceedings since 2018. It is a great opportunity to get together and share ideas and knowledge among the Industry experts, researchers and academics.
Several current and upcoming frontier technologies, innovative solutions, research results, as well as enterprises related to industrial electronics and their applications will be presented. ICFIE 2022 offers you a conference with wonderful experience in this well sought after area, Lisbon. We hope 2022 ICFIE will be remarkable and an unforgettable event.

C

ALL FOR PAPERS
ICFIE 2022 welcomes papers concerning any branch of the Frontiers of Industrial Engineering, and related applications in education, and other subjects. Interested topics including, but not limited to:
Decision Analysis and Methods
E-Business and E-Commerce
Engineering Economy and Cost Analysis
Engineering Education and Training
Global Manufacturing and Management
Healthcare Systems and Management
Human Factors
Information Processing and Engineering
Intelligent Systems
Manufacturing Systems
Operations Research
Production Planning and Control
Project Management
Quality Control and Management
Reliability and Maintenance Engineering
Safety, Security and Risk Management
Service Innovation and Management
Supply Chain Management
Systems Modeling and Simulation
Logistics and Supply Chain Management
Technology and Knowledge Management
pROCEEDINGS
Submitted paper will be peer reviewed by conference committees, and accepted and presented papers will be published into Conference Proceedings, to be widely read and cited. 
IMPORTANT DATEs
Date of Conference: June 08-10, 2022
Submission Deadline: January 10, 2022
Notification of Acceptance: January 30, 2022
Final Registration Deadline: February 15, 2022
- Submission Method -
All submissions must be done through Online Submission System: https://www.zmeeting.org/submission/icfie2022
Any question, please contact conference secretary via icfie@sciei.org
Co-sponsored by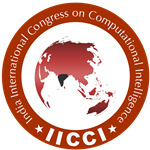 Patron